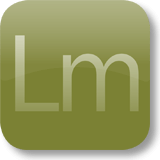 Curb Appeal
We believe that great landscaping is all about timing—and that's where Greener Group's capabilities and skill really shine. From weekly maintenance and seasonal color rotations to irrigation management and landscape enhancements, our expertly trained and uniformed landscape maintenance teams put their stamp of professionalism on every property we serve.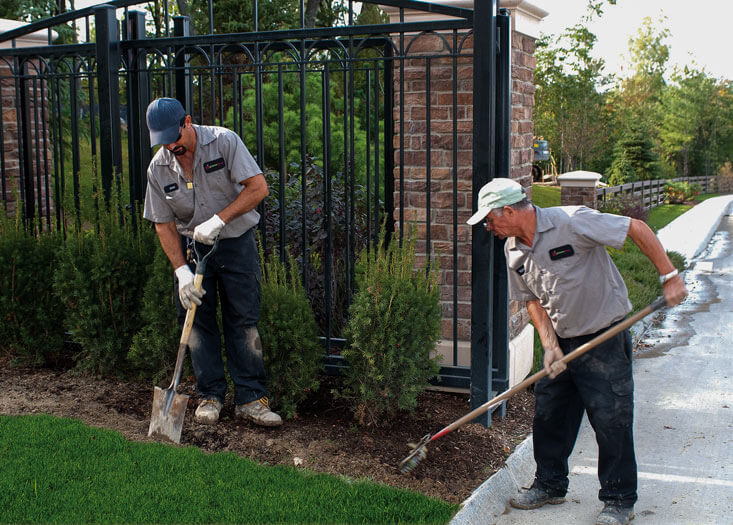 The wide-ranging responsibilities of today's property managers have higher stakes than ever. That's why we work closely with each of our clients to ensure their landscape is managed in a way that both compliments their property and cuts the time they need to spend managing its maintenance. With our experienced team and unrivaled landscaping equipment, Greener Group has the resources to accomplish projects on any scale, large or small.
Fertilization
If you're looking for a tailored lawn treatment program designed especially for your property and budget, your search ends here. Our Certified Licensed Lawn Care Specialists bring an unmatched degree of expertise and insight into soil analysis, weed control, and fertilization and you will always work always with a single specialist, from estimate to application. Our experts are also experienced in applications designed to optimize the health and sustainability of a single lawn or large athletic fields.
Irrigation
When it comes to irrigation systems, we believe that preventative maintenance is your best investment. Variables like seasonal temperature changes, hours of daylight, and unpredictable occurrences require experienced attention. Our maintenance staff is constantly on the lookout for leaks, malfunctions, and broken heads—and through routine maintenance, we will "tweak" your system's settings (area covered, water usage, runtime, rain sensors, and nozzle type) to deliver precise coverage and prevent wastewater and flooding. This can save you considerable time and money.
Seasonal Color
Colorful annuals enrich your landscape with seasonal variety. The key to success with annuals is planning around each plant's natural cycle affinities. We can keep your property in bloom from the first breath of spring, through the last days of fall. A well-maintained color area can have more impact on the landscape than any other design element, giving you more value, year after year.
Renovation & Enhancement
Done well, landscape enhancement is guaranteed to add appeal and value to an established property. Enhancements could range from a single plant replacement to an extensive landscape renovation. These improvements allow you to achieve a fresh look without sacrificing what you have already invested in your landscape.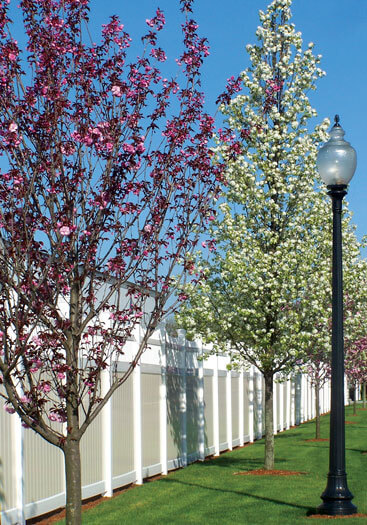 Greener Group maintains office parks, retail spaces, single and multi-family residences, single building facilities, corporate campuses, college campuses, large athletic fields, and large multi-building business parks and hospitality centers.
Additional landscape management services include:
Mulch blowing

Mowing and trimming

Grub and tick treatments

Tree and shrub pruning

Raking and seasonal clean-up

Parking lot restriping